Skip to Content
Service Overview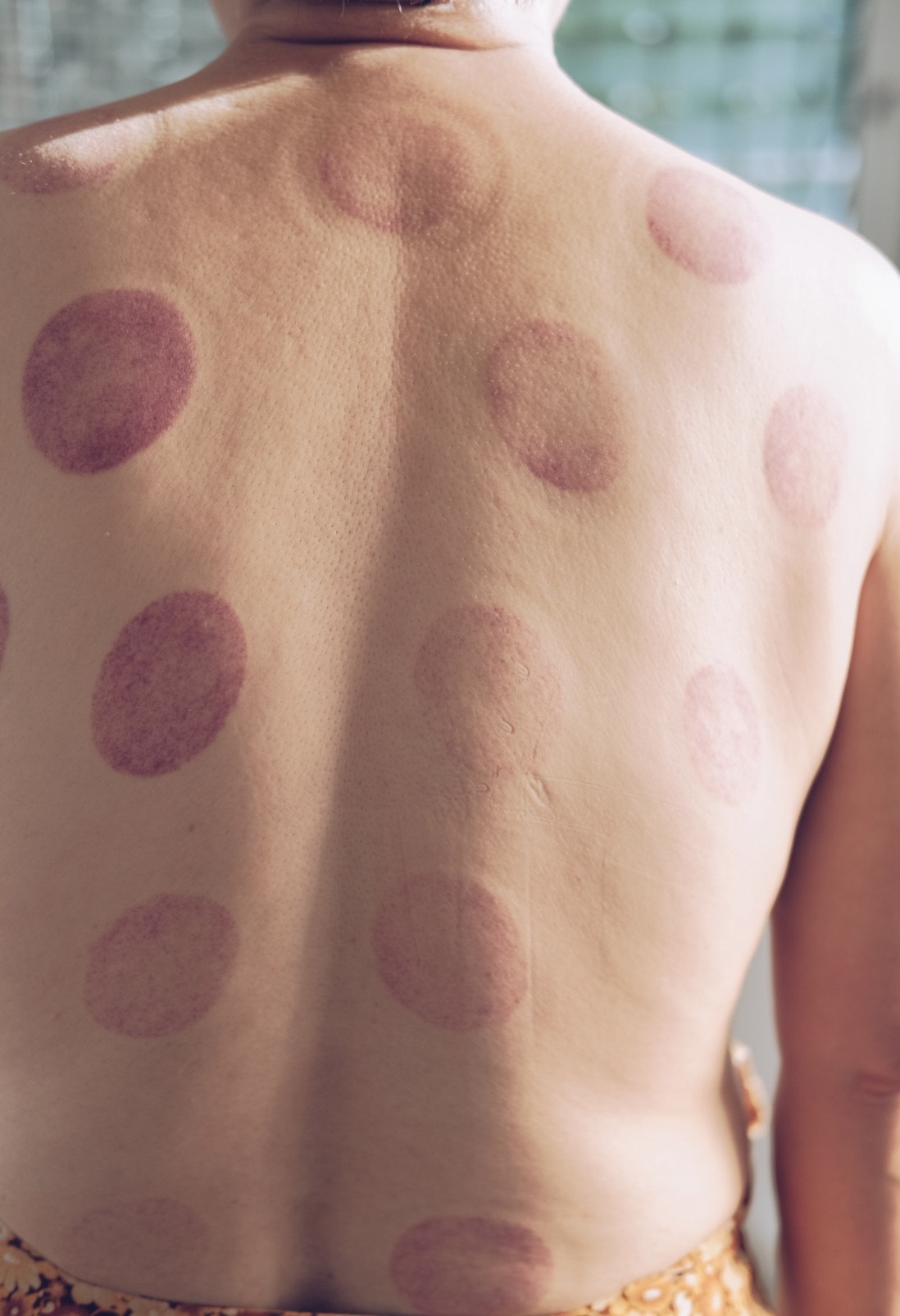 Awaken and realign your body through the induction of circulation! Expose areas of stagnation, inflammation, and toxin buildup through the use of suction, promoting relief and healing through lymphatic drainage and deep tissue stimulation. Treatments are customizable based on your body's needs.
Includes:
Adjustable pressure
Static and Dynamic cupping
Optional:
Manual massage on region of choice
Stretch Therapy
FAQ'S
How does vacuum therapy work?
Through the use of negative pressure, suction is created inducing the gathering or flow of blood in the relative area. This creates plumping, and relief through the cellular stimulation of growth factors, collagen/elastin production and cellular turnover to name a few. By lifting the skin/surrounding tissues from the muscle, myofascial release is achieved promoting improved elasticity, tone, texture and relaxation,
What are the benefits of Vacuum therapy?
In clinical trials, vacuum therapy has been proven to improve the appearance of cellulite superficial stretch marks, overall skin tightening, increase localized circulation, decrease muscular tension, stimulation of the sublevel layers of tissues/skin and the promotion of lymphatic drainage. Those with bodily pains, seek to plump/lift an area or have cellulite are great candidates.
What are the side effects of Vacuum therapy?
Following the procedure, localized tenderness may occur due to skin and tissue manipulation which may range in intensity based on individual treatment objectives. You may return to normal activities of daily life immediately following the procedure, as it is non-invasive. Vascular lesions that correspond with cup placement may occur that dissipate one to several days depending on the relative blood stagnation level. Cup ridges may imprint the skin however, this will disappear hours after treatment.
How long do the effects last?
The effects are dependent upon desired treatment outcomes.
For therapeutic intentions, it is dependent on the extent of pain, range of motion, tension, tolerance level and others. Ideally treatments would be done continuously to maintain results. Results vary based on the treatment area, lifestyle choices and other related factors.
What are the contraindications of Vacuum Therapy?
Vacuum therapy is not recommended for those who are sensitive to
pressure, currently using blood thinners/have history of blood clots, women who are menstruating at the time of treatment, those with varicose veins/implants in the targeted area, epileptic individuals, dermal fillers in the targeted area, or recent surgical or abrasive procedures in the treatment area such as waxing, chemical peels, sunburn, wounds, or any active lesions.
How often should I receive treatments? How long?
This will depend on the individual desired outcome and the extent of inflammation. Those who have optimal diet, exercise routines/frequency, and other relevant lifestyle choices will notice prolonged results and an increase in the efficacy of treatment.
It is recommended that beginning treatments be done consistently and within a shorter duration of time to reinforce induced blood flow, tissue stimulation, and prolong the effects of prior treatment. Maintenance treatments may be done monthly. At a minimum, 5 days must elapse between treatments; recommended in a series of 5-10.