Skip to Content
Bodytite Facetite Treatments in Columbia
Beena Nagpal, MD
Medical Aesthetics located in Columbia, MD
If you have sagging skin on your face or love handles that are a bit more loving than you'd like, you don't have to feel self-conscious or resort to drastic measures to feel confident about your physical appearance. Dr. Beena Nagpal of Bella Medical Aesthetics is a board-certified physician who performs FaceTite and BodyTite to give you the appearance you desire. She serves Clarksville and Columbia, Maryland, and the surrounding area using noninvasive and innovative procedures. Schedule a consultation via phone or using the online form to discover if FaceTite or BodyTite is right for you.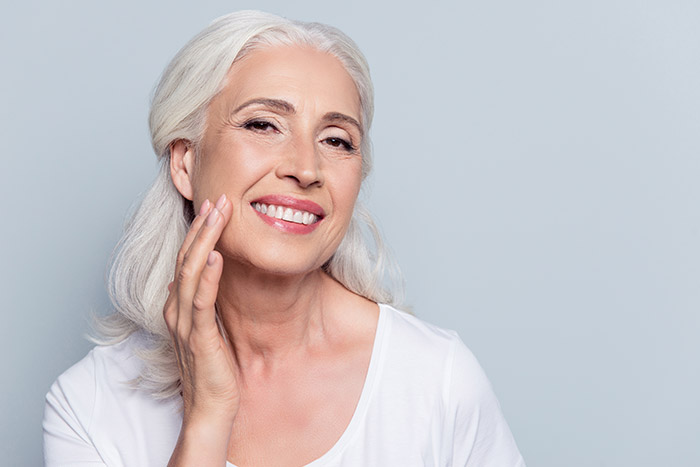 BodyTite & FaceTite Q & A
What are FaceTite and BodyTite?
FaceTite and BodyTite are nonsurgical procedures that utilize radiofrequency energy. Both procedures use a small handheld applicator that transfers the energy to your body.
FaceTite
FaceTite tightens the skin on your face to correct issues from within the dermis, which is the layer of skin between the epidermis and subcutaneous tissue. Dr. Nagpal applies a local anesthetic so the procedure is painless. The procedure doesn't require any incisions, just pinpricks using an applicator.
FaceTite is effective for your:
Jowls
Chin, including double chin
Brow
Forehead
Jawline
Nasolabial folds
BodyTite
BodyTite is an energy-assisted form of liposuction. During the procedure, Dr. Nagpal makes a tiny, barely noticeable incision at the desired site. She uses a thin tube known as a cannula, just like a traditional liposuction procedure.
She also utilizes radiofrequency energy in order to heat the fat, so it's easier to remove. In addition to making the fat easier to suction, the deep-heating procedure also firms and tightens the skin at the site.
The procedure is safe and effective for fat removal in the following areas:
Abdomen

Back of arms

Thighs

Buttocks

Hips
What are the benefits of FaceTite and BodyTite?
When you compare FaceTite and BodyTite to traditional procedures, one of the major benefits is that both treatments don't require actual surgery. There isn't scarring with either procedure. You're able to walk out of the office after your procedure, and the healing is quicker than surgical procedures. The results of FaceTite and BodyTite are also superior in comparison to traditional procedures.
What are the risks of FaceTite and BodyTite?
FaceTite is one of the most advanced and safest procedures for facial skin tightening and contouring. You might notice a bit of swelling, redness, or bruising that subsides quickly. The chance of nerve damage is very minimal. The most common symptoms of BodyTite are swelling, bruising, and discomfort, but they're minor and subside over time.
What can you expect after FaceTite or BodyTite?
After BodyTite, you can go back to work after 2-3 days. You must wear a post-surgical garment to reduce swelling and avoid strenuous activity for about a week. You can go back to work within 7-10 days after FaceTite because of the possibility of swelling, bruising, and discomfort.
Schedule an appointment with Dr. Nagpal of Bella Medical Aesthetics for FaceTite or BodyTite online or via phone to reduce unwanted sagging or excess skin.