Skip to Content
Evoke Facial Remodeling Products in Columbia, MD
Our Products Will Beautify Your Face and Neck
Bella Medical Aesthetics is a cutting-edge medical spa and rejuvenation center serving clients from Columbia, MD, and the surrounding area. We have more than two decades' worth of experience in the industry, and we are committed to helping our patients look and feel their best. We know the value of positive self-esteem and comfort in one's own skin, so we try to ensure everyone can experience both. We use state-of-the-art technology and products to do this, but among our most popular are Evoke's line of facial remodeling treatments. These non-invasive treatments can repair damaged tissue, remodel one's cheeks and jawline, and address issues in submental areas. Call us today to learn more about what we can do for you.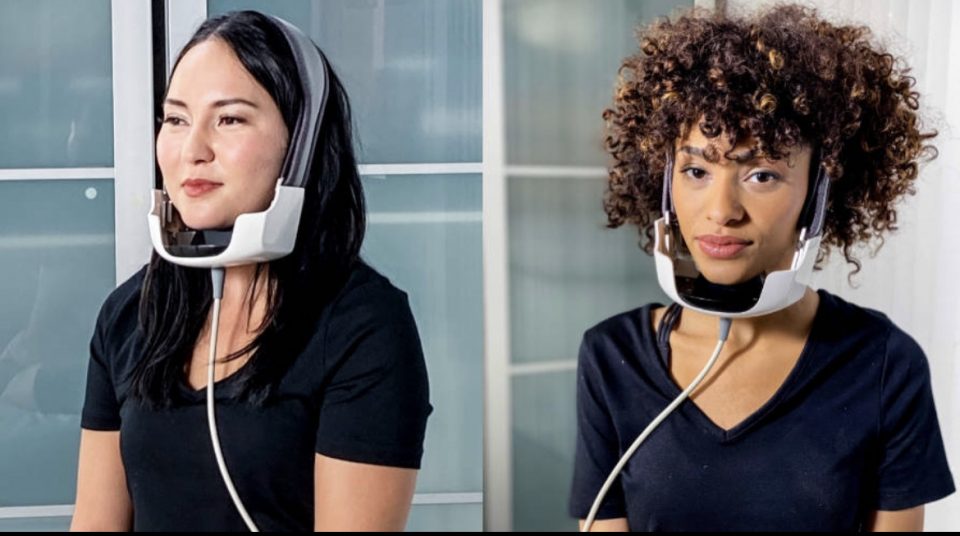 Evoke by InMode Offers Revolutionary Results
Evoke is a leading non-invasive treatment technique that repairs and remodels facial tissue. Our patients laud it for its ability to reshape the face, chin, and jawline. Let the experts at Bella Medical Aesthetics know what areas you would like to target so that we can customize a treatment plan for you. Evoke's products leverage radiofrequency technology to deliver volumetric heating to your skin's subdermal layers. By applying Evoke products directly to your face, we can help you achieve a natural, younger-looking appearance in no time. The solution's technology focuses deep within the skin to ensure no areas are under-or over-treated. As a result, you will reap the benefits of consistent results.
We Use Evoke Face to Remodel Facial Tissue
Bella Medical Aesthetics will use a hands-free applicator on your cheeks and jowls to remodel your facial tissue over the course of multiple sessions. This device will tighten your skin and structurally reorganize the underlying tissues. This facial remodeling platform utilizes medical-grade technology that can help patients of all ages. Rather than going under the knife for a facelift or other forms of plastic surgery, we encourage you to take advantage of this first-of-its-kind device to produce well-defined facial features that turn back the hands of time.
Evoke Neck Addresses Neck and Submental Areas
Evoke's innovative technology is not limited to enhancing the appearance of your cheeks and jowls. We can also help you achieve a more aesthetically-pleasing neck. If you have wrinkles or a drooping jawline, we can employ the same techniques we used on your facial features to improve these areas. The equipment is different, but the results will be similar. Evoke Neck is a device that wraps around your neck as it remodels your chin and jaw. The patented technology in Evoke Neck's hands-free applicator will harness the power of radiofrequency to improve your appearance.
Understanding How the Treatments Work
Evoke is a safe treatment that we recommend for patients who desire a non-invasive approach to facial remodeling. As Evoke's products remodel your facial tissues, they will also improve your blood circulation to promote a more youthful appearance. Both Evoke Face and Evoke Neck feature a patient call button that will allow you to pause your treatment at any time to request adjustments from our staff. We want to ensure you remain comfortable throughout the entire process. You may feel a warming sensation during treatment – similar to that of a warm facial – but you should not experience any pain. You can even complete certain activities while you are in our Columbia, MD office receiving treatment. Because the applicators are hands-free and attach to your face or neck, you can reply to emails, read a book, or surf the web while restoring your appearance.
We will Customize a Treatment Plan for You
The specialists at Bella Medical Aesthetics will take time to understand what results you hope to achieve from Evoke's facial remodeling treatments. This awareness will allow us to tailor a treatment plan for your circumstances. The length and frequency of treatment sessions will vary for each patient, but you can rest assured we will help you obtain optimal results. You will start to notice gradual improvements after just a handful of sessions. To make matters even better, there is no recovery period or downtime following treatment. You can return to your regular activities as soon as you leave our office.
Why You Should Choose Bella Medical Aesthetics
Bella Medical Aesthetics is committed to helping each of our patients achieve their best look. Led by Dr. Beena Nagpal, our team takes pride in developing comprehensive treatment plans that utilize innovative technology such as Evoke Face and Evoke Neck. Whether you want to make minimal adjustments to your appearance or have more ambitious goals in mind, we can help guide you toward the look of your dreams. Be sure to ask about our suite of services, which include laser hair removal, skin rejuvenation, and more.
Contact Bella Medical Aesthetics Today
When you leave the house in the morning, you should feel confident in the way you look. But sagging facial features can make you feel self-conscious. Bella Medical Aesthetics in Columbia, MD wants to help. We utilize state-of-the-art medical equipment from Evoke to remodel our patients' cheeks, jawlines, and chins. We are sure this facial remodeling platform can enhance your appearance, and our team is eager to explain its benefits to you. Contact us today to schedule an appointment.