Skip to Content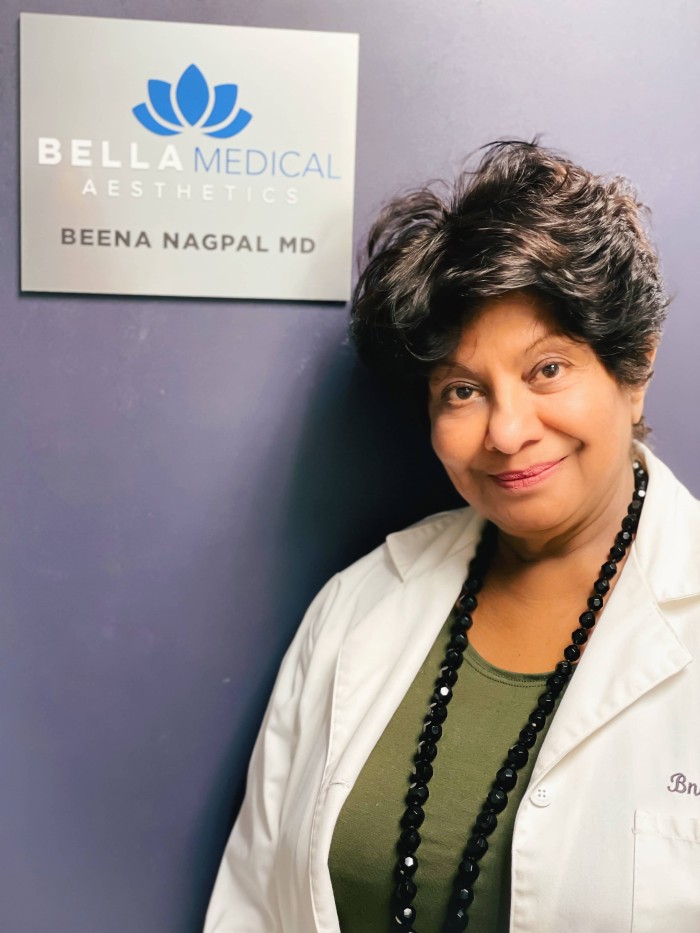 Meet Dr. Beena Nagpal
Bella Medical Aesthetics is led by Dr. Beena Nagpal. Dr. Nagpal believes that beauty uplifts people throughout their lives. She combines a love for beauty with a sound medical background. Dr. Nagpal was educated in India, where she specialized in obstetrics and gynecology. After moving to the United States in 1979, she focused on internal medicine and psychiatry. Dr. Nagpal has spent over 20 years practicing emergency medicine.
At Bella Medical Aesthetics, Dr. Nagpal combines her experiences in medicine with compassion. She also demonstrates dedication to ensuring her patients look and feel their best. Bella Medical Aesthetics provides exceptional care because we stay up-to-date with emerging technologies and provide comprehensive services for both men and women.
We're Always Offering Specials for Clarksville and Columbia, MD Residents
We want to make aesthetic medical care affordable. That's why we always have specials available. From deals on BodyTite© to Morpheus8 savings, Bella Medical Aesthetics can help. Be sure to check our specials page for our most recent specials or give our office a call today.
Contact Bella Medical Aesthetics