Skip to Content
Visit Bella Medical Aesthetics for Restylane Treatment
At Bella Medical Aesthetics, we are proud to offer our Columbia, MD patients Restylane fillers to help reduce age-related volume loss in the face. As we know, the face loses elasticity and volume during the aging process. But don't fret! Restylane can help restore lost plumpness, leading to a more youthful appearance. Dr. Beena Nagpal is pleased to offer Restylane to those in the area looking to smooth fine lines, add volume, and contour skin through non-invasive and effective treatment. Call our office today to schedule an appointment or consultation.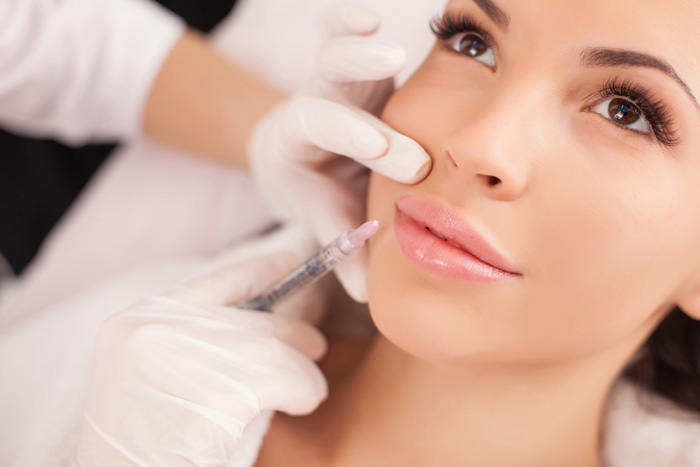 Restylane in Columbia, Maryland
Have you noticed some wrinkles and folds on your skin as you age? Although aging is a part of life, there is a treatment that can help you maintain a youthful flawless skin as you grow older and wiser. Restylane cosmetic injectable is designed to hide and slow down the effects of aging.
Why Choose Restylane?
When Restylane fillers are administered properly, this non-surgical, non-invasive anti-aging treatment can last for 18 months and more. Restylane is an acid-based hyaluronic biodegradable facial gel filler, which helps to smoothen wrinkles and provide fuller lips and cheeks. The hyaluronic acid occurs naturally in the body, thereby reducing the risk of an allergic reaction. Restylane also moisturizes and lubricates the skin to give it a refreshing youthful glow.
There are different Restylane fillers, including Defyne, Kysse, Lift, Silk, and Refyne, which cater to various need, such as:
Enhancing the lips
Eliminating dark circles beneath the eyes
Adding volume to the cheeks
Minimizing laugh lines around the mouth
What Do Restylane Injections Feel Like?
Restylane injections are not as painful as normal injections. They are administered along with a local anesthesia, to reduce any discomfort you may experience. The doctor uses an ultra-fine needle to inject the Restylane filler beneath your skin. This cosmetic procedure is fairly easy because it does not involve any incisions, and can be carried out in the doctor's office.
When Will I See Restylane Results?
Immediately! You can expect to see full results a week after the procedure, but you'll leave your appointment with a much more youthful appearance.
Am I a Good Candidate for Restylane?
Nearly anyone above the age of 21 unhappy with lack of facial volume, fine lines and wrinkles, and / or sagging skin is eligible for the Restylane treatment. However, people who are pregnant, breast feeding, immunocompromised, and / or taking blood thinners should avoid the Restylane treatment.
Where Is the Best Place to Go for Restylane in Columbia, Maryland?
Bella Medical Aesthetics offers the best results from Restylane in the area! Contact us today at 240-713-6587, and get your Restylane injections from the licensed, board-certified professionals at Bella Medical Aesthetics.