Skip to Content
Wrinkle Treatment in Columbia, MD
Bella Medical Aesthetics Offers Unrivaled Wrinkle Treatment
At Bella Medical Aesthetics, we offer wrinkle treatment to those Clarksville, MD residents looking for a more youthful appearance. We all know age comes with wisdom. We also know aging works to change the appearance of the skin, which includes the formation of fine lines and wrinkles. Wrinkles naturally occur as we age because our cells take longer to divide, causing the skin's layers to become thinner. These natural occurrences, unfortunately, result in less elasticity and structure, dryer skin, and much slower healing times. The good news? We don't have to live with these results. Dr. Beena Nagpal believes in restoring the natural beauty of aging skin by embracing highly-efficient anti-wrinkle treatments. Clarksville and Columbia, MD patients trust our clinic to deliver impressive results, and we're well-equipped to rise to the occasion. Our treatments are non-invasive, require no surgery, and result in little to no downtime. You can come in for wrinkle treatment on Thursday afternoon and be at your desk on Friday morning. Obtaining a youthful glow has never been this easy!
Bella Medical Aesthetics Offers Anti-Wrinkle Treatment
Many of our patients come to us not only with concerns about the presence of wrinkles but also about the procedures we use to reduce them. Among all the questions we receive, our patients mainly want to know whether these treatments are painful or not. The simple answer: Anti-wrinkle procedures are not painful. Some patients have reported mild discomfort, but most will not feel any discomfort at all, which makes them an appealing option. Some of the best wrinkle treatments we offer include the following:

Botox®
Botox® temporarily paralyzes the underlying muscles in your face, causing your wrinkles and fine lines to relax and soften. This treatment reduces the severity of crow's feet, forehead lines, and frown lines, among others.

Pellevé® Laser Skin Removal
This is a non-invasive solution using radio frequencies to help reduce the appearance of fine lines and wrinkles by stimulating collagen and fibroblast production. The result is tighter skin and a more youthful face without any needles or surgery.

Fillers
Facial fillers are injected into the skin to restore lost volume in your cheeks or lips. One of the most common fillers we use here at Bella Medical Aesthetic is Juvederm®, which is FDA-approved and trusted for its effectiveness of safely rejuvenating the skin.

Retinoid Creams
Retinol is a vitamin A derivative and is excellent for increasing skin cell turnover. Patients wanting an over-the-counter option will love the retinoid creams we have to offer.

Platelet Rich Plasma (PRP)
PRP treatments are incredibly useful for keeping wrinkles at bay. More commonly known as "vampire facials," PRP is known for producing some results even after your first treatment. However, it can take up to six months for the full effects to kick in. It's well worth the wait! Because once they do, you'll definitely notice a more radiant and youthful glow to your skin.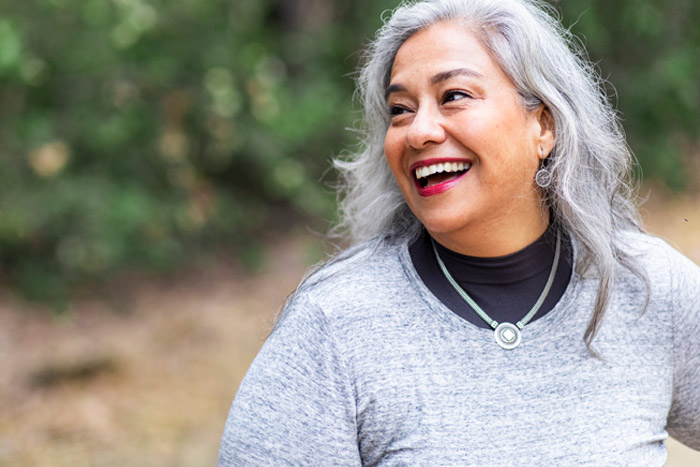 Fractora: A New Way to Turn Back the Clock
In addition to Botox®, dermabrasion, Morpheus8, fillers, and retinoid creams, Fractora is a worthwhile option for our patients looking for solutions to combat wrinkles. Fractora is the most advanced fractional radio-frequency treatment around, utilizing micro-needling and radiofrequency waves to reduce wrinkles and fine lines with ease. Even better, Fractora efficiently addresses skin laxity. Over one to six treatments, Dr. Beena Nagpal can use Fractora on your:
Under eyes and slightly under eyebrows
Forehead
Mouth
Neck
Cheeks
This treatment option's gentle heat works to promote collagen restructuring in the sub-dermal tissue, rejuvenating and improving the appearance of skin in as little as one treatment. Multiple treatments are recommended for the most optimal results. Though Fractora won't sideline you from work, it does require some precautions in the days after the procedure. We recommend patients apply a natural moisturizer to the area and avoid tanning or direct sun exposure immediately after the procedure. Additionally, it is essential to note that your skin might be red or irritated for up to seven days following the procedure. This is normal! If the discomfort persists past this timeframe, be sure to reach out to one of our medical providers here at Bella Medical Aesthetics.
The Benefits of Receiving Wrinkle Treatments
The benefits surrounding our professional wrinkle treatments are boundless. They not only work to re-build the self-esteem of our patients, but they also stimulate collagen, elastin, and hyaluronic acid production in the dermal layer. By enhancing the growth of the skin's good properties, we simultaneously hinder the not-so-good processes, such as pigment over-stimulation, inflammation, protein crosslinking, as well as the overproduction of enzymes and other agents that break down the good components of the skin. Our treatments promote healthy skin processes that are sure to improve your skins tone, texture, and overall appearance from the inside out!
Book Your Wrinkle Treatment with Us Today!
Don't let your aging skin get you down! We offer a plethora of cosmetic treatments to reduce the appearance of fine lines and wrinkles here at our Clarksville, MD office. Our team of seasoned professionals would be happy to help you obtain the luminous glow you didn't even know your skin was capable of. To learn more about what Bella Medical Aesthetics has to offer, contact us today.